Snapseed (Photo Editing) - App Review
Snapseed Mobile App - Version 1.6.1 (For iOS and Android): Free Photo Editing App from Google
I've obtained over 40 apps on my new iPhone 5s and among them is Snapseed by Nik Software, which is now apart of Google.
What do I think about Snapseed?
It's a powerful app!! Is this really a "free" app??
It's been rather interesting to see just how much more great your iPhone images can be when they're edited. This is my go to app for most of my photos I share on Instagram for some of my behind the scenes posts or quick images I share with fans during my day. It's really easy to figure out, the instructions are simple and to the point and has all of the basics you'd normally use for editing of your images.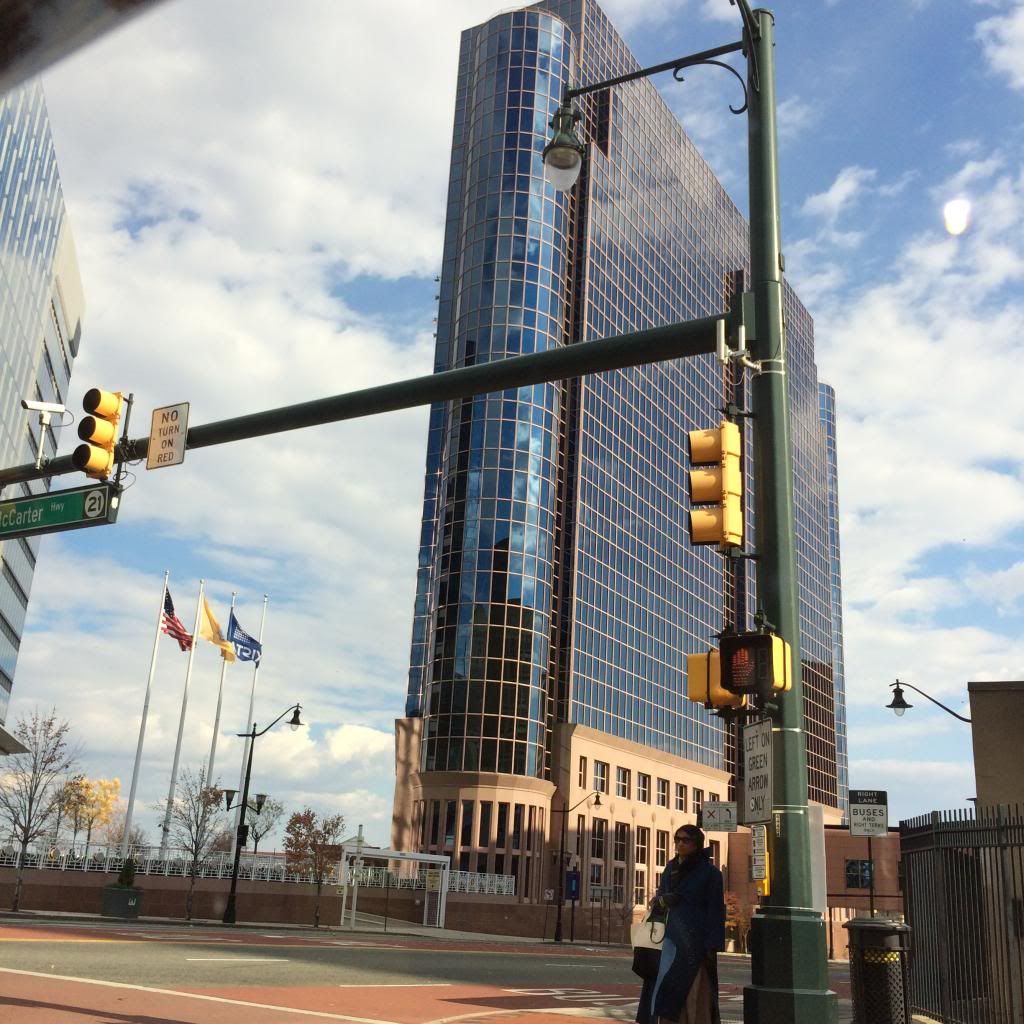 Above photo: Original Square crop taken with the iPhone 5s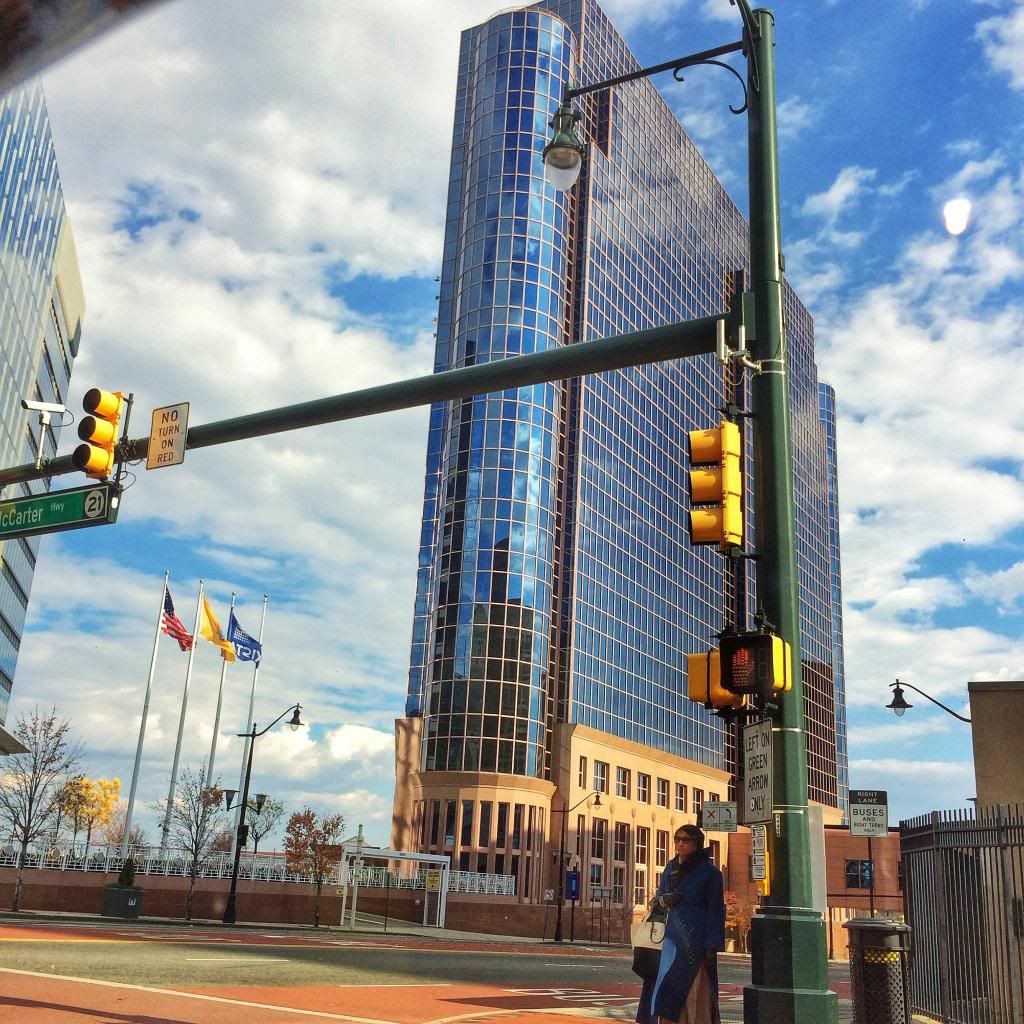 Above photo: Edited HDR version from Snapseed
What do you like about Snapseed?
It's very very simple!
Taking an image or importing into the app is quite easy and never any troubles there, along with exporting to your Social Media sites or saving it to your iPhone's photo gallery (camera roll).
There are some really cool fun features that the app has, such as the "Vintage, Drama, Center Focus and Tilt-Shift" options. It's quite a lot of things you can do, and it's all FREE!
HDR Scape is very effective and powerful and the best mobile app HDR rendering I've ever used so far, that actually gets a close to perfect automatic look, which you can adjust yourself to your liking.
To edit throughout the options, you simply touch any options and swipe up and down to choose the control you want and follow with swiping left or right to actually adjust the settings for the selected control.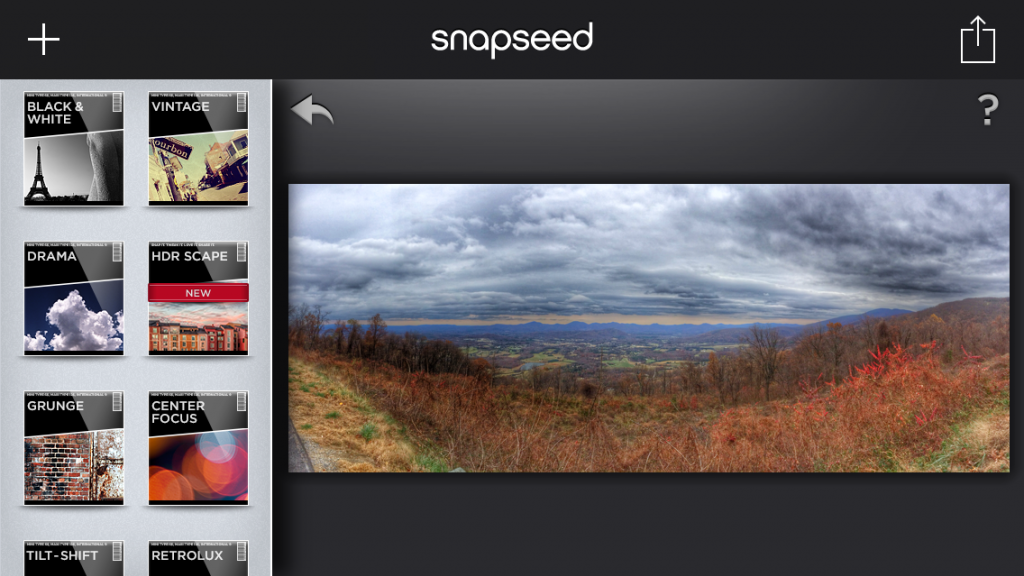 Above photo: HDR Scape in Snapseed
What don't you like about Snapseed?
There isn't anything I can dislike about this app. It gives you so much for free, and especially being "ad" free is another plus that I really like as well.
Who is this for?
If you're really into mobile iOS and Android devices and take lots of photos, then you should try this app out. It's very fun and gives you a lot more of fun things to do with your images, especially if you're uploading to Instagram and want more options to choose from, than what's given by Instagram when sharing photos.
If you're into Landscape photography then you'll truly enjoy this app a lot as well! I find it more pleasing for photographers in that area than anything else, but it fits anyone's editing needs though for their iOS or Android device.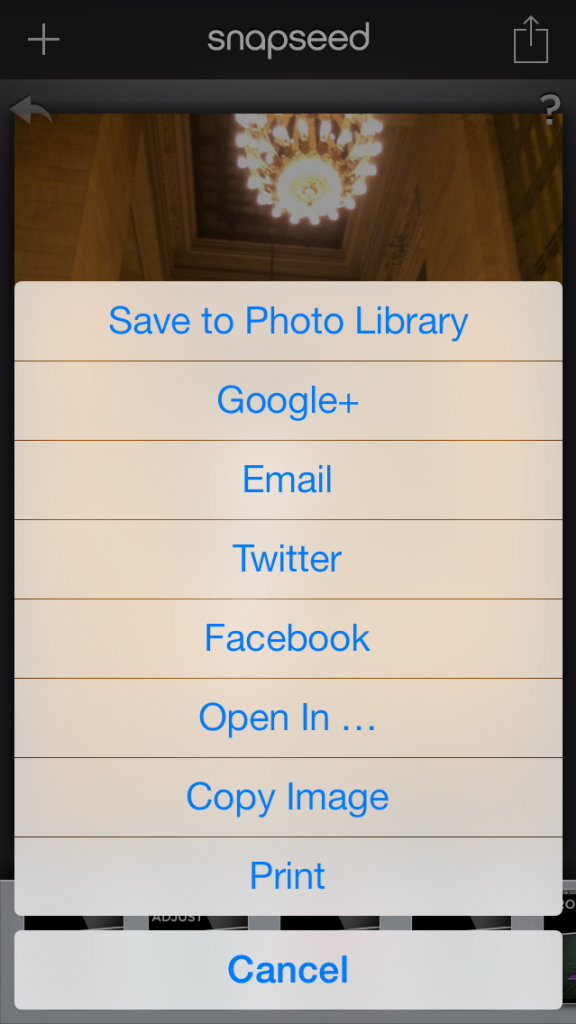 Above photo: Sharing options in Snapseed
For a free app, what complaints could you have in trying it?
Check out some of the different types of photos I've taken with my iPhone recently up above. I've been surprised at how good the iPhone 5s camera is, but then again it is an iPhone and they're known for that amazing camera's!
For more, visit the Vision Experience: www.DynamicVisionPhotography.com